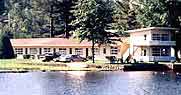 Adirondack Motel
23 Lake Flower Ave, Saranac Lake, NY 12983
Phone: (518) 891-2116 · (800) 416-0117
email: info@adirondackmotel.com "I've travelled all over and I have to say, your rooms are spotless" said Mr Franz in October, 2002 when he stayed with us. After you've relaxed on Lake Flower, and spent a comfy evening in your AAA approved room, the "Muffin Man" offers you his famous continential breakfast. Guests say our web site is a must. so take a look and come on up. The Adirondack calls your name!




All Hotel Search Lake Placid
Stop here first for great deals on hotels in Lake Placid, New York. Compare our Lake Placid, New York hotel rates and save up to 50%!. Book online now!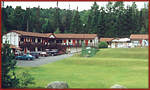 Alpine Air Motel
99 Saranac Ave. Lake Placid, NY
phone: 518-523-9261 800-469-3663
Lake Placid, NY 12946
Family-owned & operated, providing personal service and quality accommodations. All rooms have color/cable TV, complimentary coffee, heat and AC, telephones and private baths. Meeting and waxing room available. XC skiing nearby, ski packages. Please no pets. Children under 13 stay free with adult. Office open 8am to 11pm. Dates of Operation: Year-round Amenities: Online Reservations, Credit Cards Accepted, Outdoor Pool, Summer Packages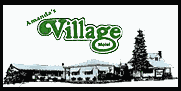 Amanda's Village Motel
185 River Street , Route 86, Saranac Lake
New York 12983
phone: 518-891-0922 or 1-800-803-6170
FAX: 518-891-3791
Amanda's Village Motel is open year-round and offers lodging directly across from beautiful Lake Flower, within walking distance of the Saranac Lake shopping district. We are located on River Street, opposite the park, which is a great place to enjoy the beauty of the lake and where there are also public boat launches. You will find numerous restaurants, unique shops, churches, and a host of entertaining activities here. Pets welcome!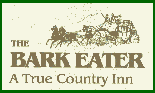 The Bark Eater Inn and Stables
P.O. Box 139 Alstead Hill Road, Keene, NY 12942
Phone: 518-576-2221 Fax 518-576-2071
Email: info@barkeater.com Originally a stagecoach stopover, The Bark Eater has been in operation since the early 1800's. The atmosphere still reflects these early times. The farmhouse, with its wide board floors, stone fireplaces, and rooms filled with antiques compliments its natural setting. Famous for its food, the inn's style is refreshing country gourmet. Included with the room is a hearty country breakfast hosted by Joe Pete Wilson, a former Olympic and World Competitor. Our stables offer horseback riding year round, and groomed cross country trails in the winter. Nestled in the heart of the Adirondacks and only minutes from Lake Placid's Olympic Region. The Bark Eater is a place to relax and enjoy your vacation.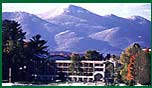 Best Western Golden Arrow
150 Main Street, Lake Placid, NY 12946
Phone: 800-582-5540 or 518-523-3353
Beautiful in a winter or summer setting, the Best Western Golden Arrow located on majestic Mirror Lake provides an exciting setting for outdoor pleasures offering the best location in Lake Placid. Snuggled under the firs in the dogsled or gliding soundlessly in a canoe, surrender yourself to the breathtaking beauty of the Adirondacks. Beautifully designed guest rooms make you feel at home. Suites, condos, kitchenettes, and fireplace jacuzzi rooms are also available. From the European ambiance, to the warmth and graciousness of its hand picked staff, you are invited to enjoy an unparalleled level of service and hospitality.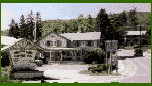 Brookside Motor Inn
1 Springfield Rd Upper Jay, NY 12987
Tel. 518-946-8369
We offer comfortable clean 2 bedroom suites at reasonable prices. Includes two separate bedrooms, 2 full baths, a fully equipped kitchen, living room and cable TV. Located on the east branch of the Ausable River in Upper Jay, NY., in a quiet village setting. Close to hiking and fishing in the spring and summer months and skiing at White Face Mountain and ice climbing in the winter months. 25 minutes from Lake Placid. Pets welcome($10/day). Laundry facilities on premises. Weekly rates available. Email: brooksidemotorinn@charter.net or Tel. 518-946-8369. Your hostess, Marlene Prescott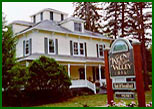 Keene Valley Lodge
Route 73, PO Box 701, Keene Valley,NY 12944
Phone: 518-576-2003
Historic 7 room (most with private baths) Bed & Breakfast located in the center of the High Peaks village of Keene Valley. Convenient to Great Range trailheads, rock and ice climbing, cross country skiing locally as well as restaurants and shops.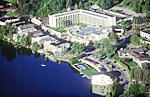 Hilton Lake Placid Resort
One Mirror Lake Drive, Lake Placid 1-800-755-5598
Step outside and you're right on Main Street in the heart of an authentic mountain village. Step inside to experience the feeling of caring hometown service. Enjoy fine lakeview dining, lively entertainment along with all the fine resort amenities. Come and enjoy genuine hospitality that's genuine Hilton. Call 1-800-755-5598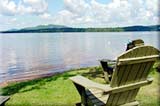 Hohmeyer's Lake Clear Lodge - 518-891-1489
email: TheLodge@Northnet.org
Junction Routes 186 & 30 Lake Clear, New York 12945
The Lodge at Lake Clear offers a wide variety of accommodations to suit every taste. Relax and enjoy the great outdoors in comfort and style! Choose from our Adirondack Chalets & Cozy Cottages, Lakeview Suites or Residences. Many of our accommodations have fireplaces, kitchens and double jacuzzi baths. The Lodge's 25 acres offer our guests complete privacy on the shores of pristine Lake Clear. Visit our Adirondack/German Dining Room and Bierkeller, where a cozy fire, European Family Heirlooms and Adirondack artifact blend with the Pioneer Spirit of the Adirondacks. The Lodge is located just 8 miles from Saranac Lake, rated #1 Small Town in New York and 20 miles from the Olympic Village of Lake Placid and Tupper Lake.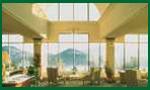 Lake Placid Resort/Holiday Inn - 1 Olympic Drive Lake Placid, NY 518-523-2556 or 800-874-1980 info@lpresort.com Full service resort located in the center of the village, overlooking lake. All rooms have a coffee maker, microwave and refrigerator. Rooms and suites with Jacuzzis, fireplaces available. Amenities include indoor pool, fitness room, ten tennis courts, private beach, our forty-five holes of championship golf, X-C ski center and laundry facilities. Boat tours and golf packages. Children under 19 free "Some of the most beautiful Adirondack sunsets and sunrises can be enjoyed at the Lake Placid Resort Hotel and Golf Club" - NY Times





Maple Leaf Inn -53-55 Saranac Avenue Lake Placid, NY 12946 Telephone: 518 523-2471 Fax: 518 523-5378 Email: info@maple-leaf.net
Located in the village within easy walking distance to Lake Placid's many fine shops and restaurants. We offer a wide array of quiet, comfortable accommodations. Choose from our standard double, two doubles, adjoining, king bed and non-smoking Jacuzzi rooms with one queen bed. Also available is a two bedroom suite with one queen bed in each room, efficiency kitchenettes and an apartment with a kitchenette and a gas fireplace in the living room.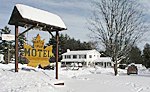 Maple Leaf Motel
1370 US Route 9, Schroon Lake, NY 12870-2610
Toll-Free: (800) 526-9374, Phone: (518) 532-7474, Fax: (518) 532-7474. Are you planning a trip to the Adirondacks of upstate New York? Thinking of getting away from it all? Why not stay at the Maple Leaf Motel? Located in the beautiful Adirondack Mountains, we are centrally situated between Montreal and Albany. We are 45 minutes from Lake Placid, 45 minutes from Lake George, and an easy distance from Lake Champlain and Fort Ticonderoga, the Revolutionary War historical site.



Mountain View Inn - 140 Main St., Lake Placid, NY, Phone: 1-800-499-2439
Quality mountain and lakeview rooms in the heart of the Olympic Village. Walking distance to shopping and restaurants; adjacent to the Olympic Center. AAA & Mobile Guide approved. Family owned and operated.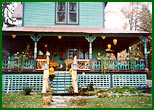 Paradox Lodge
76 Saranac Ave, Lake Placid, NY 12946
Phone: 518-523-9078 toll Free: (877) 743-9078
Built in 1899 and located on Paradox Bay on Lake Placid lake, Paradox Lodge provides a quiet and comfortable atmosphere for guests. Four rooms are available on a year round basis, each decorated in its own unique style featuring handmade Adirondack furniture, antiques, beautiful quilts, ceiling fans, down comforters and plenty of down pillows. (All rooms have private bath.) On the main floor there is a comfortable living room where guests may lounge and relax before having dinner in the dining room. The menu features delicious food and a large selection of wines. (The dining room is open to the public and reservations are recommended.) A large covered front porch with wicker chairs is a nice place to watch the setting sun or you may prefer to sit down by the lake and enjoy the view of Whiteface Mountain. Kayaks and mountain bikes are also available for use.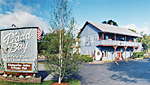 Placid Bay Inn "on Lake Placid" - 70 Saranac Avenue, Lake Placid, NY, Phone/Fax (518) 523-2001
Our Pictureque Inn is located right on Lake Placid with comfortably appointed rooms, kitchenettes, suites, and cottages. Make us your "Adirondack Country Home Away From Home". We offer an outdoor pool, canoes, paddle boat, outdoor lounging area and Fly Fishing Guide Service/School. We have year-round packages for your enjoyment and savings. See our website for details on packages we offer and online reservations.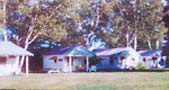 Rowe's Lake Breeze Cottages
1328 US HWY 9 PO Box 9, Schroon Lake, NY 12870
Phone: (518)532-7298
Our cottages are located one mile north of the quaint hamlet of SCHROON LAKE, which is centrally located between Lake George, Lake Placid, Gore Mountain, and Whiteface Mountain. We are open from Memorial Day through Columbus Day. So, kick your feet up and relax at Rowe's Lake Breeze Cottages. We are pet friendly, so you may bring your pet, as well. The free public beach, shops, restaurants, churches, movie theatre, tennis court, basketball court, and boat launch are just one short mile south of Rowe's Lake Breeze Cottages in the Town of Schroon Lake. There is a restaurant which is open for breakfast, lunch and dinner; a country store (groceries, gift items, deli, gas, ATM, etc.); and a hiking trail within walking distance. The marina (boat rentals) is just 1/2 mile away. Experience the Adirondacks! Tour the chasms of Ausable and the area museums. Visit the nearby golf courses or attend an opera or show. Enjoy a leisurely day at the lake, an exhilarating hike to a mountain top, bike riding, river rafting, and sports activities galore. In our cottages, you will find fully equipped kitchens. Pots and pans, microwaves, toasters, coffee makers, linens and towels are provided for your convenience. Barbecue grills and picnic tables are available for your summer use. We look forward to your visit!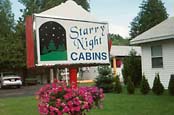 Starry Night Cabins Phone: (518) 532-7907.
We offer you fully equipped one and two bedroom housekeeping cabins. Pots and pans, linens, and towels are provided for your convenience. A wood stove fireplace adds to the Adirondack experience in winter (wood provided). Barbecue grills and picnic tables are here for your summer use. Select cabins have microwave, full bath with tub and/or private screened-in porch. Efficiencies and motel rooms are available. We look forward to being your hosts. For information and reservations, just give us a call at (518) 532-7907. Hope to see you, your family and friends soon at the Starry Night Cabins.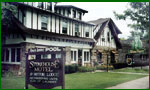 Stone House Motor Lodge -429 Montcalm Street Ticonderoga, New York 12883, Phone: (518) 585-7394
email:flnatcg@aol.com . From our antique furnished rooms in the main lodge, to our king-sized bedrooms with fireplaces in our shaker-shingled building, we offer every convenience.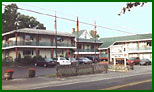 Town & Country Motor Inn - 67 Saranac Avenue, Lake Placid, NY 12946, 518-523-9268, e-mail: info@tcmotorinn.com
In the village location with lake and mountain views. Double, king and queen beds, outdoor pool, cottage and apartment with fireplace and kitchen. All rooms with refrigerators, phones, and cable TV. Close to restaurants, shopping and all Olympic sites.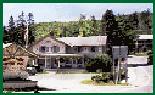 The Brookside Motor Inn - Springfield Road, Upper Jay, New York 12987, Call 518-946-8369
Located in the quiet hamlet of Upper Jay, New York, the Brookside Motor Inn is situated next to the Famed Ausable River offering some of the finest trout fishing in the East!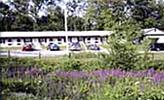 Westport Lakeside Motel
80 Champlain Avenue, Westport, NY 12993 Telephone: (518) 962-8612 Reservations: (866) 836-3134. Located in the historic village of Westport, New York, directly on Lake Champlain in the heart of the Adirondacks, and just a short scenic drive from the Olympic Village of Lake Placid, our small intimate motel in the Adirondacks offers very comfortable accommodations in which to relax and explore this beautiful area. Come visit us and enjoy our spectacular lake & mountain views and warm hospitality.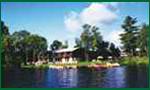 Wildwood on the Lake - 88 Saranac Avenue, Lake Placid, NY, Phone (518) 523-2624, Toll Free- 800-841-6378, Fax (518)523-3241
Located directly on Lake Placid. 2 outdoor pools. All rooms with refrigerators, coffee makers, phone, color TV, private baths. Some king/queen-size beds, non-smoking rooms, some with private jacuzzi, kitchenettes. Cottages with fireplace. Whirlpool/sauna. Free rowboats, canoes, paddleboats. Restaurants within minutes.




Best Western Golden Arrow Hotel
518-523-3353
800-582-5540
Lake Placid


Comfort Inn on Lake Placid
518-523-9555
800-858-4656
Lake Placid


Jackrabbit Inn
518-523-0123
800-584-7006
Lake Placid


Mirror Lake Inn Resort and Spa
518-523-2544
Lake Placid


The Pines of Lake Placid
518-523-9240
Lake Placid


Mountain View Inn
518-523-2439
800-499-2668
Lake Placid


Prague Motor Inn
518-523-3410 (Phone & Fax)
Lake Placid


Lake Placid Summit Hotel/Resort and Suites
518-523-2587
800-790-8452
Lake Placid


Northwoods Inn of Lake Placid
518-523-1818
800-509-8140
Lake Placid


Town House Lodge by the Lake
518-523-2532
Lake Placid


Carriage House Motor Inn
518-523-2260
Lake Placid


Town & Country Motor Inn
518-523-9268
888-523-6640 (US Reservations Only)
Lake Placid


Wildwood on the Lake
518-523-2624
Lake Placid


Woodlake Motor Inn
518-523-2750
877-849-9542
Lake Placid


Lake Flower Inn
518-891-2310
888-628-8900
Saranac Lake


Placid Bay Inn "On Lake Placid"
518-523-2001
Lake Placid


Redwood Motel
518-523-2183
Lake Placid


Schultes Family Lodge
518-523-3532
Lake Placid

Sherwood Forest Motor Inn
518-891-4400
Ray Brook


Hilton Lake Placid Resort
518-523-4411
800-755-5598
Lake Placid


Lake Placid Lodge
518-523-2700
Lake Placid


Crowne Plaza Lake Placid Resort
518-523-2556
800-874-1980
Lake Placid


Maple Leaf Inn
518-523-2471
Lake Placid


Northway Motel
518-523-3500
Lake Placid

Swiss Acres Inn
518-523-3040
800-464-4690
Lake Placid


Alpine Air Motel
518-523-9261
800-469-3663
Lake Placid


The Whiteface Lodge
518-523-3400
800-523-3387
Lake Placid


Best Western Mountain Lake Inn
518-891-1970
Saranac Lake


Adirondack Inn by the Lake
518-523-2424
Lake Placid


Cobble Mountain Lodge
518-523-2040
Lake Placid


Whiteface Club & Resort
518-523-2551
800-422-6757
Lake Placid


Cascade Motor Inn
518-523-2130
Lake Placid


Econo Lodge
518-523-2817
800-4246423
Lake Placid


Edelweiss Motel
518-523-3821
Lake Placid


Edge of the Lake Motel
518-523-9430
800-523-9430
Lake Placid


Art Devlin's Olympic Motor Inn
518-523-3700
Lake Placid


Adirondack Motel
518-891-2116
800-416-0117
Saranac Lake


Alpine Inn
518-523-2180
Lake Placid


Sara-Placid Motor Inn II
518-891-2729
800-794-2729
Saranac Lake


Amandas Village Motel
518-891-0922
800-803-6170
Saranac Lake


Sara-Placid Motor Inn
518-891-2729
800-794-2729
Saranac Lake


Gauthier's Saranac Lake Motor Inn
518-891-1950
Saranac Lake


Lakeside Motel
518-891-4333
800-801-1020
Saranac Lake


Woodruff Motel, The
518-576-4551
Keene


Silver Spruce Motel
518-891-0483
Saranac Lake



Calendar of Events | Vacation Rentals | Real Estate | Lodging & Accomodations
Dining | Summer Sports | Winter Sports | Arts & Crafts | Attractions
Shopping | Adirondack Kids | Adirondack Lifestyles | Education
Business Profiles | Community Links | Business Directory | Classifieds
Adirondack History | Bulletin Board | Chat Room | Guestbook Comments | Return Home

adirondacks, new york guide, adirondack mountains, Lake Placid, NY, lake placid resources, restaurants, real estate, lodgings, dations, canoeing, new york fishing, NY hiking, skiing, biking, ski, snow, attractions, events, New York Businesses